HVAC Installation and Service—Greater Atlanta, Georgia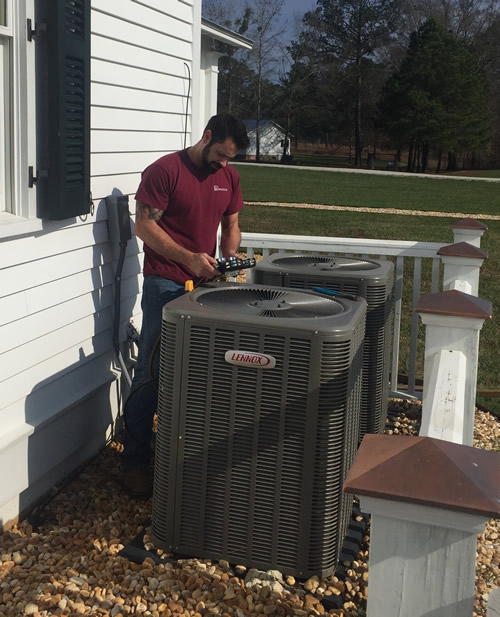 Since 1999, Georgians have contacted D & L Heating and Air for expert Atlanta HVAC services. Mike Durden and Randal Lowe knew each other for years before forming D & L. Both individuals, long-time professionals in the Atlanta HVAC and plumbing trades, knew each other's reputation for high quality work. They formed a partnership which laid the foundation for many successes to follow. 
Reliable — Reputable — Recognized
D & L built its reputation simply on satisfied customers and word of mouth. We are the recipient of many Lennox Circle of Excellence awards. For the best of the best, this award goes only to the top 1% of Lennox dealers. While our present focus is the residential market, our past commercial clients include some of Atlanta's top homebuilders. Two have shared the JD Power Top Atlanta Homebuilder award six years in a row.
D & L has seen it all, from 600 square foot apartments to the Atlanta area's largest private home built in 2009. Our light commercial projects include many places you may have visited—office buildings, warehouse complexes, retail shops, even a movie studio!
Built for the Long Term
We are financially strong and always pay our suppliers on time. What does that mean to you, our client? The savings goes straight to you. Rest assured you will get the best pricing available to any contractor when you work with D & L.
D & L Heating and Air, Inc. will be here for many years to come, serving the Marietta, Atlanta and north Georgia HVAC market. Thank you for your interest, and please call us today at 770-423-3364 and let us earn your business.